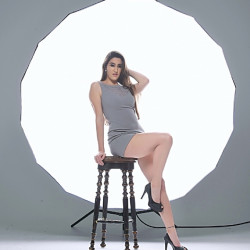 Text
Hi girls, my name is Sofia Tossonotte. I belong to Smooth 1 year ago and a few months ago. From the first day that I arrived at the casting, without having faith that I could win, smooth I have not stopped surprising me! In this time I have met the girls and we have created an incredible relationship. Sometimes it is said that the world of modeling is competitive, but in our case, we are a family, we have a great time and we have an incredible relationship.
Changing the subject, at the end of September I had the opportunity to travel to New York with Sharon Bone and Evgenia. At that time I did not have such a close relationship with the girls, but as a result of the trip to New York, living with them those 5 days was incredible! I met some super wonderful people, compañeras, we had no problem but to get to Uruguay and meet again, haha.On the other hand, I also had the pleasure of meeting the director, very attentive and understanding, giving us lessons to be even more professional before the cameras, he took us to visit New York, among other things. As also, I have fantastic memories of José, a super professional photographer, I had never known anything of that, you give him a camera and a girl and he transforms you into a superstar. The make-up artist was very professional too, she made us a makeup that even I did not recognize myself.In conclusion, it was a fantastic trip, full of anecdotes, experiences, professional people and super wonderful.
From New York I can tell you that it is a very interesting country, many people, many shopping centers, many beautiful places, I am delighted and eager to return. I've already traveled to some places for work or pleasure, but traveling to New York with the girls was something I had not experienced yet, we felt free to want to eat the world, explore, enjoy! We had no problems to socialize, I swear we were happy, those 5 days for us were 2 weeks, so much that we enjoyed!
I take the best memories of that place and all the soft equipment! Of course I forgot many things to mention, but if I go into details, I do not finish more than what I say!Thank you smooth for the opportunity and for believing in me.
Hola chicas, mi nombre es Sofia Tossonotte.Pertenezco a smooth hace 1 año y unos meses. Desde el primer día que llegé al casting, sin tener fe en que podía ganar, ¡ smooth no ah dejado de sorprenderme! En este tiempo he conocido a las chicas y hemos creado una relación increíble. A veces se dice que el mundo del modelaje es competitivo, pero en nuestro caso, somos una familia, la pasamos muy bien y tenemos una relación increíble.
Cambiando de tema, a fines de septiembre tuve la oportunidad de viajar a Nueva York con Sharon Bone y Evgenia. En ese momento no tenía una relación tan estrecha con las chicas, pero como resultado del viaje a Nueva York, ¡convivir con ellas esos 5 días fue increíble! Conocí a algunas personas súper maravillosas, compañeras, no tuvimos ningún problema más que llegar a Uruguay y volver a encontrarnos, jaja.Por otro lado, también tuve el placer de conocer al director, muy atento y comprensivo, dándonos lecciones para ser aún más profesionales ante las cámaras, nos llevó a visitar Nueva York, entre otras cosas. Como también, tengo recuerdos fantásticos de José, un fotógrafo súper profesional, nunca había conocido nada de eso, le das una cámara y una chica y él te transforma en una superestrella. La maquilladora era muy profesional también, nos hizo un maquillaje que ni siquiera yo me reconocí.En conclusión, fue un viaje fantástico, lleno de anécdotas, experiencias, gente profesional y súper maravilloso.
De Nueva York puedo decirles que es un país muy interesante, mucha gente, muchos centros comerciales, muchos lugares hermosos, estoy encantada y ansiosa por volver. Ya he viajado a algunos lugares por trabajo o por placer, pero viajar a Nueva York con las chicas era algo que aún no había experimentado, nos sentíamos libres de querer comernos el mundo, explorar, disfrutar! No tuvimos problemas para socializar, juro que fuimos felices, esos 5 días para nosotros fueron 2 semanas, ¡tanto que disfrutamos!
¡Tomo los mejores recuerdos de ese lugar y de todo el equipo smooth ! Por supuesto olvidé muchas cosas para mencionar, pero si entro en detalles, ¡no termino más de lo que digo!Gracias smooth por la oportunidad y por creer en mí