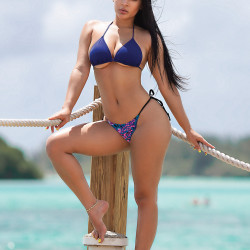 Travel
Dominican Republic, Anabel Guzman
Текст
My experience with Smooth lifestyle in the Dominican Republic was amazing. I've never experienced anything like it with such a professional team, especially as Mr.Guerra. I was able to interact with different girls from all over the world and was able to gain more confidence being around them. One of my favourite times was shooting at the beach of "Boca Chica" with all girls. I had so much fun and was able to build great relationships.
Achieving success in the modeling industry is not always easy. However, with a team like Smooth lifestyle, with the right tools and information, you become a better candidate in this field. I was the type of girl who was always shy and don't socialize with other people. This experience changed a lot of things in my personal career and learned how important it is to be friendly and communicate with others.
Thank you Mr. Guerra and Smooth lifestyle for the opportunity. I look forward to working with you else and taking pictures all around the world.
Best Regards, Anabel Guzman