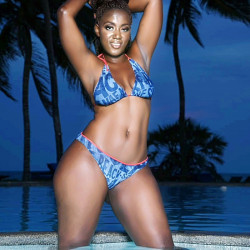 Travel
Kenya, Mombasa, Pauline Kimani
Текст
I am Pauline Kimani. I was introduced to smooth lifestyle by a guy I was modelling for. So I went for the audition and was told if we were selected we would get to model for big companies, that at least 100 modelling companies from America and other states would hold a conference so that we can perform and at least get chosen to represent their brands in whatsoever ways. We were assured that we wouldn't leave coast empty handed and that everything was catered for we needn't worry about anything. All this promises from Esther from Uganda who claimed to be Africa's brand ambassador of Smooth magazine.I was chosen amongst the few and sooner than later we had set for travelling. Meeting new girls was an amazing experience to me especially since I have never left my country, interaction was minimal to less cause we were still strangers. But it wasn't a worry everyone was exited about what was ahead and hey Mombasa here we come. Upon arrival there was a confusion about how to go about to the specific hotel (Reef) which had been booked for us. 
So we opted to take tuk tuks, three girls in one tuk tuk. Upon arrival everything was great despite the back and forth girls were having at the gate cause of misunderstanding,but never the less we had arrived at REEF HOTEL MOMBASA. As we found our way to the reception girls started mingling with each other. Our rooms were accorded to us and we went separate ways to at least keep the bags in the room for we were honestly tired of carrying the luggage around.In our room that I share with "EVE" who later we became good friends, we were wondering when the food is coming. We were starving and we didn't know what to do. We did not know our way around REEF or Mombasa it was a new experience for us. Whispers started going round that there is no food we were to sleep hungry that night of which we were shocked.. She said "EVERYTHING CARTERED FOR" No one said anything about sleeping hungry.It wasn't possible for us especially me, so we gathered a few girls and went to look for food,the hunger was unbearable. After our meal we headed back and we called it a night. Morning was rather different experience there was breakfast for us,looked like things started to get better. After having breakfast a meeting was called where we could get to meet each other. All girls from all over the world, well Russia but it was EXITING. In the back of my mind my time to shine and model to the world had come. 100 modelling agencies from all over the world I couldn't miss being chosen by one and my future was set. But it was quite a different story from the promises and my future plans.
 Our sponsors were few just a teams, my mind was thinking of 100 of them. But all was well we had arrived safely and here we are. Then one of our sponsor boss started to speak he was furious at black girls,reason being we expected him to reach into his pocket to feed us. Everyone was shocked me in particular, ESTHER assured us all expenses paid for including meals.I couldn't understand what was happening at the moment, Esther was asked to explain herself buy she was only using excuses and she never mentioned about "EVERYTHING IS CATERED FOR". It was embarrassing for African girls especially me as a person.Well that was that and they had us wear our bikini's in order to arrange their day and how they will operate. We were separated in groups of days and that day I was off. So I and the girls decided to get a sneak peak of Mombasa and it was awesome. The next day was my shooting day. I was exited my heart was jumping all over the place excitement was my portion. That's where I met our make up artist. Oh! She has awesome work, great work of art her brush strokes turned me into a princess of a kind, at least that's what it felt like after she was done with me. Then I met Andrei,he was to smear oil all over my body at first I was skeptical but hey, it had to be done. In the moment it turned out that boss wasn't bad at all he was actually an awesome guy, I mean he even helped me choose amongst my best bikini, and it dwelled on me that he really is a nice person just that he was angry the other day. He was one cool dude. Me and ANDREI and the rest of the shooting crew became really good friends that we would even joke around when we meet cause they were ever busy. While Andrei was done with the oils my turn to get shot was here. I felt so alive like I was living a dream. I was happy having a camera pointed towards me. I felt even more beautiful than the stars in the sky. I would get lost in that feeling and gaze buy Andrei was there to help with the postures, I appreciate him to date. He was a lovely person to me and am sure to other girls as well. The next day was my off day again and we went swimming. After that a tour to the malls in Mombasa and back. For me the beggining was terrible cause it was created on lies and false hopes but what I received was and how I was received and treated was better I was a happy person while doing the shoot for SMOOTH MAGAZINE. It was full of pleasantries and Andrei despite the fact that he gave us a serious lecture on our first day,he still went deep into his pocket to make sure that African girls had something to eat and to drink and that touches my soul till date and I thank him for taking good care of me while in Mombasa. Thank you smooth for the opportunity.